Source Asset & Appraisal Services
Certified Real Estate Appraisal &
Property Investment Services in Maryland & Washington, DC.
Source Asset & Appraisal Services is ready to perform valuations for any of the following:

Divorce settlements when the value of common real estate is required

A dependable expert witness for court cases involving the value of a home in Riverdale

Bankruptcy cases where the market value of a house is in question

Deciding on a listing price for your home

Challenging your property's assessed value if you live in an area where house prices have declined

Reinstating a HELOC (Home Equity Line of Credit)

Loan originators requiring an experienced Maryland and Washington, DC appraiser.

Reporting present or past market value

Relocation coordinators that need a local Prince Georges County appraisal expert

Appraisal review: Reviewing the work of other appraisers in Maryland, Washington, DC or Virginia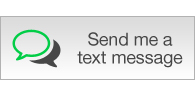 More news...
This service is supplied by Bankrate.com and is protected by copyright and owned by Bankrate.com.
---
Home Status Report
Want to know if a home is still on the market, or if the price has changed? We can help. Simply fill out the information below and with no obligation to you we'll get back to you with your requested information. We guarantee your privacy.